Sept. 20 event on Portland Campus!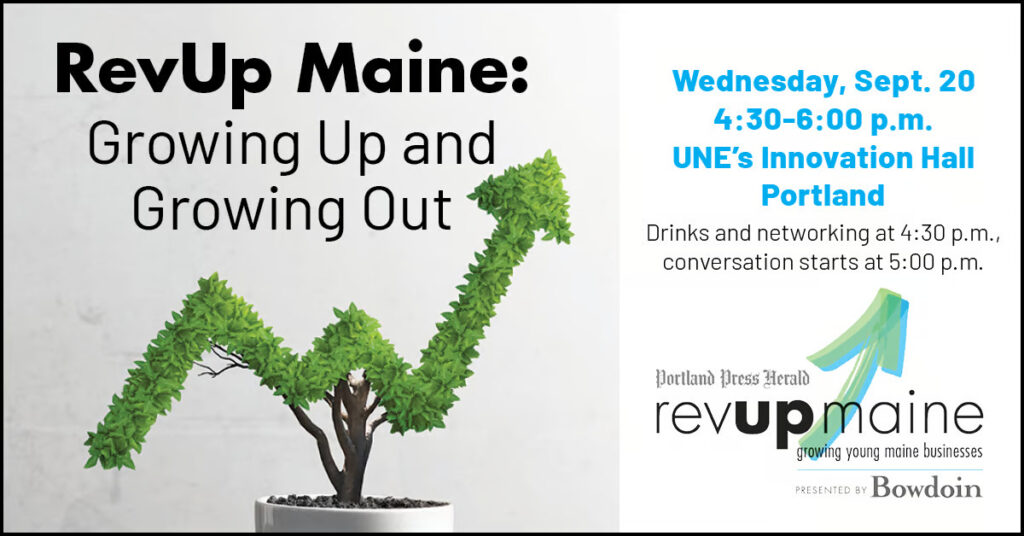 Sooner or later, any growing startup must reckon with needs (funding, space, skills, etc.) that go beyond its initial capacity. How do they approach that decision and what does it look like? Does it take the form of new hires? New investors? New leadership? New products?
Join moderator Carol Coultas and a panel of experts as they examine growth and how to manage it at UNE's Innovation Hall. This event is free and open to the public.
Link to Register: https://www.pressherald.com/2023/09/08/revup-maine-growing-up-and-growing-out/