DNA barcoding provides a molecular tool to identify and classify organisms. Sequencing the cytochrome C oxidase subunit 1 (COI) gene, and comparing the sequences across phyla allows to identify species, populations within species, generate phylogenetic trees, and more.
A good introduction to DNA barcoding can be found here: https://dnabarcoding101.org/lab/
A comprehensive database on DNA barcodes worldwide can be found here: https://www.boldsystems.org/
Barcoding of Biddeford Pool
Funded by a grant from the National Science Foundation (DUE-IUSE 1431955; Project TURBO: The Undergraduate Saco River Biodiversity Observatory) and in collaboration with Ixplore we established a teaching module on DNA barcoding in multiple undergraduate courses. Students barcode as many marine and terrestrial invertebrate species in the Saco River estuary as possible. The current status of our barcoding progress is archived in these pages.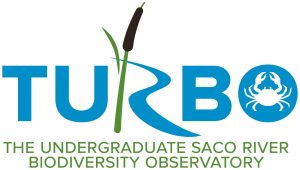 Search bar can be found in upper menu next to DNA Barcoding
Current Progress: