A week of talks, panels and discussions seeks to counter an impression "that this talent pool just does not exist."
Katherine J. Wu
A few days before her fifth-grade science fair, Ariangela Kozik awoke to the overwhelming scent of poultry past its due. It was exactly what the young scientist had been hoping for.
"Whew," she recalled thinking at the time. "There is definitely something growing in here."
She rushed into her kitchen, where a neat stack of glass Petri dishes awaited her, each filled with a gelatinous brown disk made of beef broth and sugar. Atop many of the cow-based concoctions was a smattering of what looked like shiny, cream-colored pimples. Each was a fast-ballooning colony, teeming with millions and millions of bacteria, including several from the swab of raw chicken juice she had dabbed on three days before.
Dr. Kozik, then just 11, had set up an experiment to determine what brand of dish soap was best at killing bacteria. (The answer: Joy dishwashing liquid.) But her results yielded an even bigger reward: a lifelong love of microbes, exquisitely small organisms with an outsize impact on the world.
"It felt like I had just discovered a new form of life," said Dr. Kozik, who is now a researcher at the University of Michigan, where she studies microbes that live in human lungs. "It was so cool."
Read more https://www.nytimes.com/2020/09/28/science/black-microbiology-week.html?campaign_id=2&emc=edit_th_20200929&instance_id=22606&nl=todaysheadlines&regi_id=58079267&segment_id=39282&user_id=5eda7937bfd95132eda5bf7f7514066d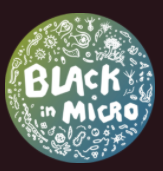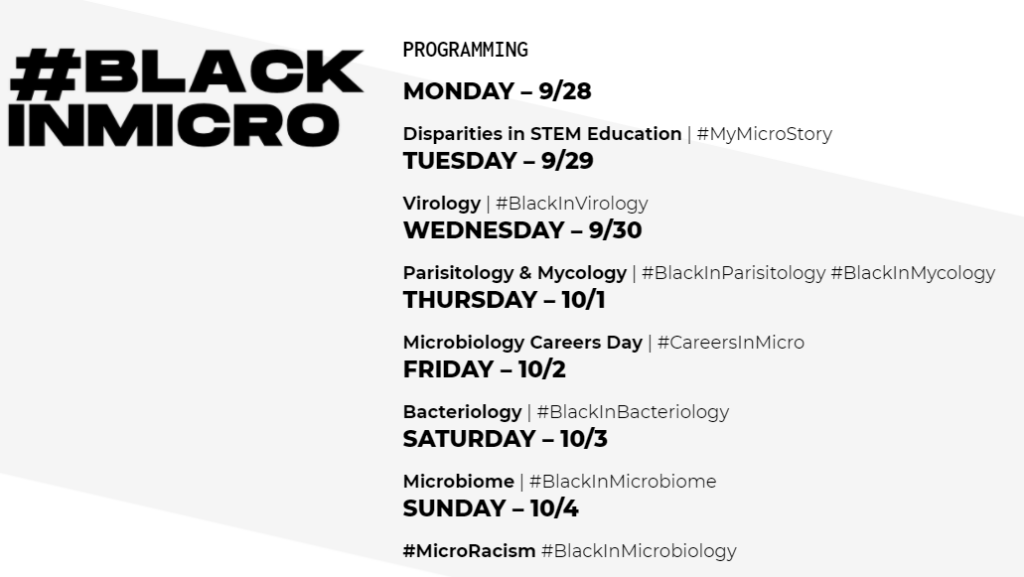 Black in Microbiology https://blackinmicrobiology.org/#programming