Care Partner Tips
Pro tip: print out this tip sheet or this one and hang them where you will see them often.
Caregiver Self-Assessment
Caregivers are often so concerned with caring for the relative's needs that they lose sight of their own well-being. Please take just a moment to answer the questionnaire. Once you have answered the questions, turn the page to do a self-evaluation.
Community Caregiver Support
Caregiver stress is due to the emotional and physical strain of caregiving. Caregivers report much higher levels of stress than people who are not caregivers. Learn more about the signs and symptoms and what you can do to prevent caregiver stress.
Within Maine, call the Elders One line, a toll-free service, at 1-877-353-3771
In any state, call the National Eldercare Locator, a toll-free service funded by the Administration on Aging (AoA), at 800-677-1116
Contact your local Area Agency on Aging (more information below)
---
---

---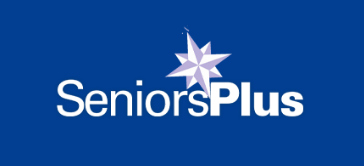 ---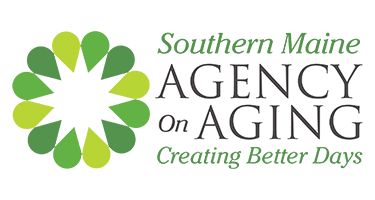 ---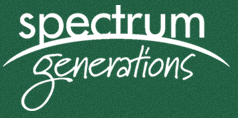 ---
Alzheimer's Association New England Resources for Caregivers
The Alzheimer's Association's New England chapters have developed resources to help those with Alzheimer's, dementia and their caregivers navigate the challenges presented by the COVID-19 crisis. We've created tip sheets, virtual education programs and support groups, and a new series called "Caring Conversations" – all to help you and your loved one during this difficult time. In addition, our 24/7 Helpline is available for around-the-clock care and support at (800) 272-3900.
Click here to see the resources
Caring For Your Loved One
AgingME curated this collection of resources from AgingME partners and the national Geriatrics Workforce Enhancement Program network.
Protect Your Loved Ones From Falling
Every second of every day, an older adult falls. Many of these falls cause injuries, loss of independence, and in some cases, death. Falls can be prevented. As a family caregiver, you can help. Learn More
More resources from AgingME including virtual classes offered in Maine and exercises designed for older adults to do at home.
Depression in Older Adults: Know the Signs, Ask for Help
Depression is:
NOT a normal part of aging
NOT the same thing as normal grief after loss
NOT a sign of weakness or being 'crazy'
Learn More About Depression in Older Adults
More Tips for Preventing Depression and Loneliness
Care To Talk?: Ways to Spark Conversations When Caring for a Loved One
The role of a family caregiver is complex and challenging. Whether you're caring for a parent, spouse, relative, close friend or neighbor, the number of tasks can sometimes feel overwhelming. To compound this, family caregivers often lack the skills to start or sustain vital conversations with those they care for because these discussions are often difficult and uncomfortable. That's why AARP created Care To Talk?TM conversation cards (Family edition) — a 52-card deck of discussion topics available in English and Spanish meant to spark meaningful dialogue between caregivers and care recipients and address important life issues and long-term healthcare plans.
Learn More And Request A Sample Pack
National Institute on Aging Alzheimer's Resource Center
National Institute on Aging developed Alzheimers.gov in collaboration with people living with dementia, caregivers, advocates, researchers, and others. The new, informative, easy-to-use, and empowering website aims to educate and support people whose lives are touched by Alzheimer's disease and related dementias. The website serves as the federal government portal for dementia information and resources.

Explore the website to find:
Information about Alzheimer's disease and related dementias, including causes, symptoms, diagnosis, and treatment
Tips and resources for caregivers and people living with dementia
Updates on what the federal government is doing to address Alzheimer's and related dementias
Clinical trials and studies you can join to help advance ways to treat and prevent dementia
Resources for health care providers, community and public health workers, and researchers
Dementia Training: First Responders and Care Partners
The Florida State University College of Medicine is excited to share a dementia training resource that the GWEP REACH Program, the Dementia Care and Cure Initiative (specifically TMH Memory Disorder clinic and the Alzheimer's Project), and Aging Advocate have created to educate first responders and family care partners. This 22 minute video explains the basics of dementia, communication tips and supportive interventions, critical thinking strategies, and ways that families can be prepared when crisis situations occur. This content is especially relevant during times of restricted support for persons with dementia due to COVID-19.
GWEP REACH kindly asks those who watch the video to please give your feedback in a brief survey: Click here to complete the survey
Technology
Aging Well With Technology
With technology changing constantly, it can be difficult to stay connected and get the most out of the computer tools available to you. The Aging Well with Technology curriculum from the National Digital Equity Center includes an extensive list of FREE online computer skills classes to help you develop new skills.
CLICK HERE to browse the class offerings, learn more about upcoming computer skills classes, and to register online for FREE!