We had a two day visit with our two HRSA Project Officers displaying the hard work of our team and our partners contributed these past four years. Our first day, we visited the UMaine campus in Bangor, attending a presentation at UMaine Division of Nursing, and with our evaluation team at the Center on Aging. We toured the Eastern Area Agency on Aging and also connected with the PCP practice at Penobscot Community Health Center.
Other Highlighted AgingME GWEP Happenings during our July HRSA Visit:
Before I Die x AgingME GWEP
AgingME GWEP highlighted the "Before I Die" art project we incorporate at Expos and other events. Before I Die is a global art project that invites people to reflect upon their mortality and consider about the things that matter most. AgingME GWEP has chosen to highlight this art project at Aging Expos and conferences to start discussions with local Mainers about what matters most to them. Through discussions about "What Matters Most," we are not only able to engage openly and honestly with the community, but also engage in further conversations about the importance of aging with the 4Ms!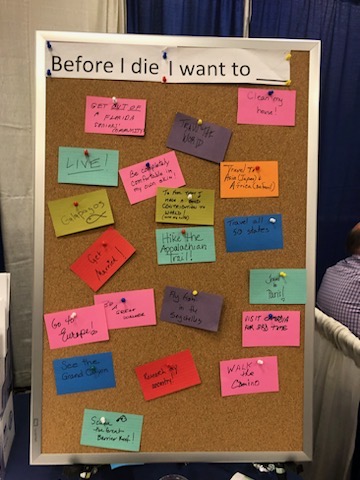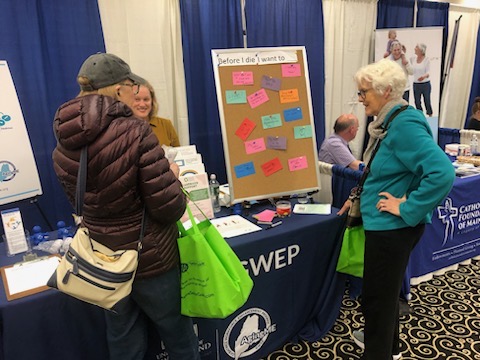 MAGIC Scholar Programs
Our MAGIC Scholar Program, or Maine Academy for Geriatrics Interprofessional Continuing Education Program, enables individuals to gain continuing knowledge on Geriatric and Older Adult care.
Testimonials
"I feel like my patients got better care by virtue of the fact that I was a MAGIC Scholar. It exposed me to excellent faculty presentations, it was a great opportunity to interact with other colleagues and providers doing the same kind of work I was doing. I appreciated the variety of topics and modalities. It was a home run. Being a MAGIC Scholar was terrific."

Nancy, MAGIC Scholar Class of 2021/2022
"This program has taken my continuing medical education to a higher level by integrating learning with my practice. The academy gives me the opportunity to learn evidence based best practices from outstanding colleagues and to apply them to my practice, sometimes, within the same afternoon. My assessment and care skills working with older adults are better because of my participation. I am grateful for the outstanding faculty, fellows, and scholars for their open offer for care consultations, for their willingness to teach and learn together, for providing for providing access to excellence in relevant lectures, case and journal presentations and for continuing education credits. Thanks to the MAGIC team and funders."

Elise, MAGIC Scholar Class of 2022/2023
McArthur Library x Charlie Cart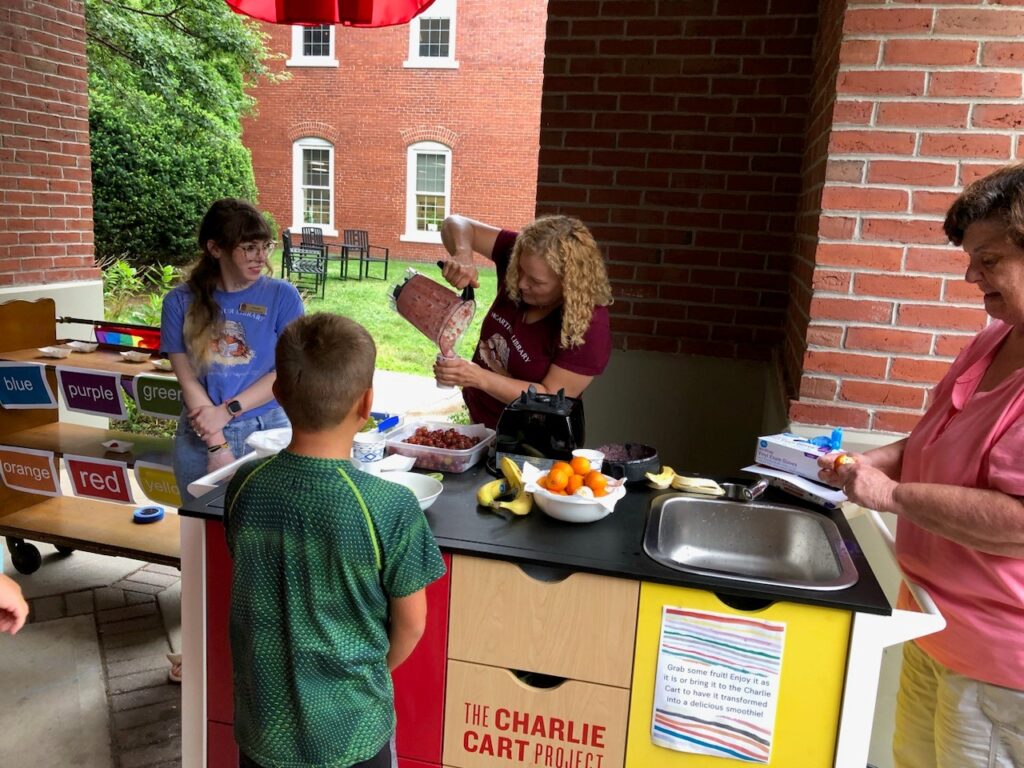 We ended the day with our friends at McArthur Library, where they made smoothies using the GWEP-funded Charlie Cart (picture below.) We'd like to once again thank our partners who hosted the HRSA Officers. We look forward to an exciting Year 5 with all of our partnerships!