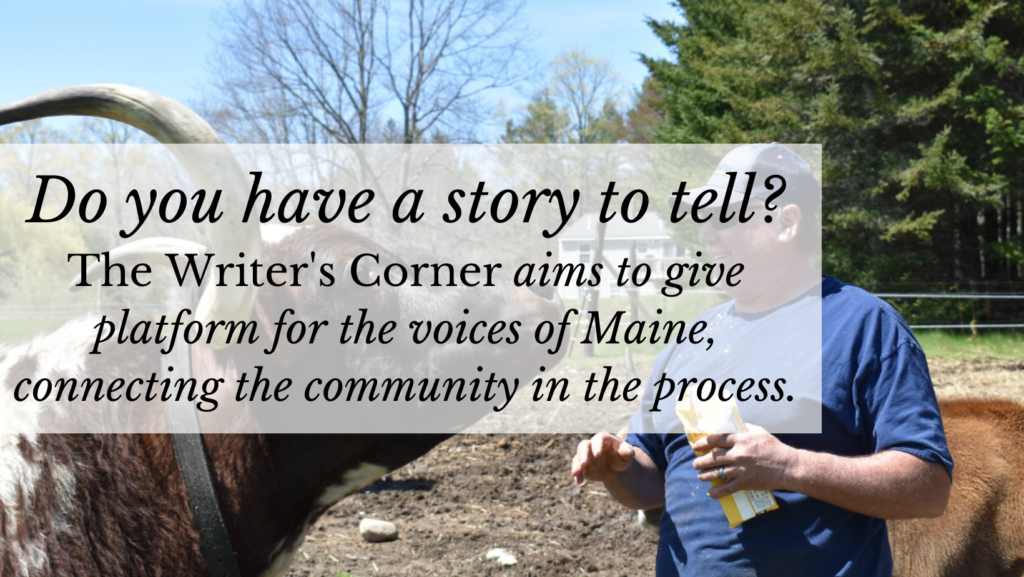 AgingME loves exhibiting perspectives from our local community. Check out stories from older adults depicting their personal experiences with Maine, their aging bodies, and more! To submit your own story, click here!
Sharon Shane, 81 years old of Maine takes back control of her health
Last year, Sharon Shane finished three 5Ks, her fast-paced walking stride earning her second place in her age group. The 81-year-old retiree from Buxton, Maine, also climbed her first mountain, summitting the 1,213-foot peak of Sawyer Mountain in the highlands of western York County. "My quads were quite strained, and I had a lot of trouble getting off the toilet for almost a month," Shane laughs. But she did it – her first mountain.
Not that Shane has ever been one to sit still for long. The lifelong Mainer raised seven children and is twice retired, first at age 65 from her job with an insurance company and again at age 74 from a series of part-time positions that included waiting tables and working in a grocery store.
But as she has grown older, she has sometimes been sidelined by several health problems, including high blood pressure, type 2 diabetes and struggles with weight and depression. Doctors prescribed medications to help, but Shane, who lives alone, would often forget to take them, sometimes waking up in the middle of the night and wondering why she didn't quite feel right.
Then Shane attended a presentation in the community room of her senior housing development and learned about Ibis Health, a groundbreaking virtual chronic care management program from Senscio Systems designed to help retirees like Shane take better care of themselves at home. Shane decided to give Ibis Health a try, thinking it might help her stay on track with her medications and set goals to improve her well-being. Three years into the program, Shane says Ibis Health has done that and so much more.
Through Ibis Health, Shane received a continuously connected telehealth tablet that prompts her to track her blood pressure and weight and cues her to eat at various points through the day, helping her to keep her blood sugar under control. It reminds her to take her medications and notifies her of upcoming doctor appointments. It also helps her to track her daily movement and exercise. Covered by Medicare Part B, Ibis Health's proprietary AI-powered platform flags risks for health decline before they happen, allowing Shane to make in-the-moment changes to keep herself feeling her best.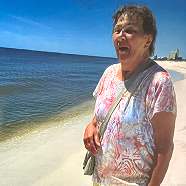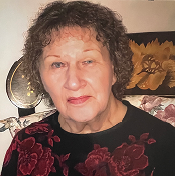 The Ibis Health Program is powered by Senscio Systems. For more information, please visit ibishealth.org and sensciosystems.com © 2023 Senscio Systems
A Tale of Three Town Meetings (Why We Chose to Live in Maine) By Paulette Oboyski
Martha's Vineyard, Massachusetts
Too Snobby!
While we lived and worked in Manhattan, Vic and I had vacationed quite often on the very pretty island of Martha's Vineyard. The beaches are beautiful, the water in the summer is warmish, and there are plenty of picturesque bike paths. We finally bought a vacation house which we stayed at when we could and rented when we were not there. It was in Lambert's Cove near a beautiful beach and the adorable Blackwater Hollow Farm. After three years of taking the longish car ride from NYC to the ferry in Woods Hole, Mass and then the hour-long ferry to the island, we decided not to retire there.
What helped expedite our decision to retire somewhere else, was when we attended a town meeting with the managers of the island ferry. We were upset that they had decided to put very stringent regulations on the ferry which would hamper our travels to the island and hamper our summer renter's arrival at our house. There were no microphones in the room. When Vic raised his hand and objected to the decision that the town managers had made without our consent, the moderator told him that if he did not lower his voice, they would have to ask him to leave the meeting. Wow! They obviously did not like us "off-islanders" and did not make us feel welcome. The snobbishness of the islanders, inconvenience of the ferry ride, and lack of good medical care were some of the reasons for our decision to not retire on Martha's Vineyard.
Brooklyn, New York
Rough and Ready!
---
Old Hands By M Maxine Wehry
Someone recently said to me 'you have such beautiful hands,' "Beautiful?!" I was amazed. "I cannot believe you'd think that. These old hands are so scrawny and bony and have big veins popping out of them!" 'But I do,' she gently responded. 'You have long, delicate fingers and … just think what all they have done.' "Maybe to you…" My voice trailed off as I held them up and started thinking about what they had done.
Whom did they first touch? Probably my Mother. They patted her face. They patted my Grandma's face. How I loved Grandma Smith, who cared for me after my mother died when I was two. Grandma must have gotten a lot of pats on her face from me. Hannah. Hannah Jane was her name. She was a sweetheart. I remember helping her roll dough with a rolling pin so she could cut out sugar cookies. I remember her handing me a piece of dough so I could shape it into a biscuit. She let me gather twigs to help her start the fire for the day's cooking. Lily and Grandma said I was the best little twig finder. I was so proud.
Living on a farm wasn't easy. We had to work hard. Even in the dark. All day. Planting, planting, planting. Tomatoes, green beans, potatoes, peas and melons. Once the tomato factory came to town, it was our job to pick the worms off the plants. These hands hated that chore, too. Click here to read the full essay
---
The Porter by Leslie Woods
Here are three parts or, depending on you, only one.
At eleven I was too old for the airline's kid price, too old for Gram to drive me
from Jim Crow Virginia to Boston, too young to not be handed to the Porter.
Late for my first train ride on giant tanks, clang plus whoosh of steam and rumble of rails.
Late to the dark, unfamiliar station, the Porter's reassurances cradled me.
Through the gushing maw, shouts and ringing bells, the iron boom of his voice,
my book lost, his huge hands hoisted my bag and me upward, installed me in his seat.
He brought me someone's comic pages.
At lunchtime following the Porter's careful explanations, I found the dining car
of gleaming white cloths, napkins, dishes, curtains, white gloves disguising dark skin.
Whiter white, tighty whities, guests white, cross your lily-white hands,
White is cleanliness is godliness.
Arriving last I chose, I ate, I placed Mom's ten-dollar bill on the small white plate.
White-gloved hands cleared below a smile. I waited for my change.
The final white men left their table, their waiter whisking until all gone.
I waited for my change. I waited in the silence.