Once you have put together your initial list of colleges, here are five tips that can ultimately make for a smoother, more productive and enjoyable trip.
Find out in advance what's available for visitors at each college, and make any necessary reservations.
Colleges have a variety of offerings for their visitors, which may include campus tours, information sessions, interviews, classroom visits and even meals in the dining hall. Check to see what is available at each school — the college's website will be a good place to start — and make reservations in advance, if needed.
Don't make more than two visits per day.
For a meaningful and memorable visit, you will want to spend at least a couple of hours on campus. You will also need to allow adequate travel time from place to place and prepare for the unexpected, like delays, traffic and parking. That said, do not try to visit more than two colleges in a single day.
Connect with faculty, coaches and activity directors in advance.
Thinking about a particular major, sport or activity? Try to reach out to a professor, coach, or staff member in advance of your visit by finding contact information online or contacting the admissions office at each school. Even if you can't connect face-to-face on the day of your campus visit, you will have made contact and started a potentially meaningful dialogue.
Divide and conquer.
Parents and students should each have an active role in planning college visits — both for logistical purposes but also so that each person has some defined responsibility. For example, parents can handle travel arrangements, like transportation and hotels. Students should make all campus arrangements — such as tours, information sessions and interviews — and any reservations needed.
Prepare an itinerary.
This may seem like overkill, but having visited a number of colleges both as a dean and as a parent, it is extremely helpful to have all of the information pertaining to the trip in one place. Make a list including dates, times, names of colleges, addresses — use a parking address if specified by the school, otherwise, use the admissions office street address — admissions phone number, e-mail address, website, and the schedule of planned events such as tours and information sessions. Don't forget to include driving time from one school to the next.
Post By: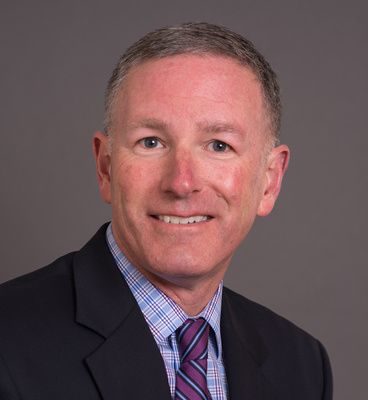 Scott Steinberg
Vice President of University Admissions
Scott brings his extensive experience in higher education from Bates College, University of Southern Maine, and Bowdoin College to UNE's undergraduate and graduate admissions teams. Before his career in higher education, Scott served as a marketing director at the New York Life Insurance Company. Outside of work, he enjoys playing tennis, spending time with his family, and appreciating life in Maine.