Crisp weather, cozy sweaters, fire-toned leaves. Apples, hikes, pumpkin spice.
Fall in Maine is wonderful. For some UNE students, it's their favorite time of the year. School's back in full swing, the calendar is packed with fun fall activities, and the campus is simply stunning.
In case you missed it, for our "Best of UNE" series on Snapchat a few days ago, we asked UNE students what they loved most about fall. Here were some of their responses:
Foliage
We may be biased, but Maine has some of the best spots to peep the changing leaves. On campus, leaves are bursting in fiery reds, rust oranges, and soft yellows. Plus, being so close to the water really makes those fall colors pop.
Getting Outside
At UNE, there's no shortage of opportunities to get outside, especially in the fall. Aside from all the water activities (like sailing, kayaking, paddleboarding and surfing), fall is the best time to go hiking at one of the many mountains nearby campus. Our Outing Club even offers weekend outings for students. One of the most popular ones this year was their trip to Acadia National Park… right during peak foliage, of course!
Pumpkins
Between pumpkin carving, pumpkin spice and pumpkin treats, UNE students love all things pumpkin.
Sports (Go Pats!)
If you know anyone from New England, you know they tend to have one thing in common… sports! Here at UNE, there are many die-hard New England sports fans… especially the Patriots! Students will often meet up with friends to watch the games together and cheer on their favorite New England team.
Apples
Whether it's apple cider, apple donuts, apple pie, or (literally) apples, fall is the best time to enjoy this tasty fruit. Plus, as the saying goes, "an apple a day keeps the doctor away," and we're all about staying healthy here at UNE.
What's your favorite thing about fall? Tag @uneadmissions and tell us!
Post By: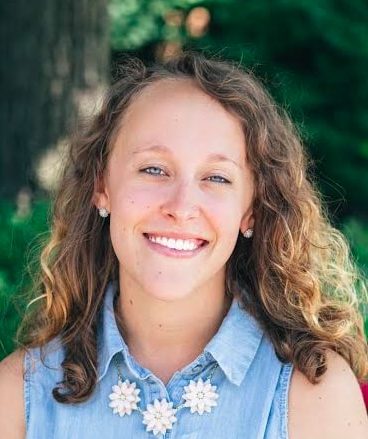 Addie Weller
Admissions Marketing and Technology Coordinator
After spending over two years teaching English in Asia, Addie returned to her home state of Maine and joined the UNE community. She spends her time working on marketing, social media, website content, email communications and blog posts for admissions. Outside of the office, you can find her at the beach, on her yoga mat, or at home cozying up with a good book.