As you begin applying to college, you're probably thinking about whether to fill out your applications early. Here at UNE, we have a great option available: Early Action.
What's Early Action?
We offer a non-binding Early Action deadline if you'd like to receive early notification of your admission status. This option gives you the best of both worlds: you get your answer early without the pressure to commit.
What are the benefits of applying Early Action?
There are several great reasons to apply Early Action. For one, you'll be able to de-stress about college and focus on finishing high school right. Another reason to apply early is for the flexibility it gives you. Even if you apply Early Action and are accepted, the final choice is still yours.
When's the Early Action deadline for UNE?
Due to our official deadline falling on a Sunday, you may submit your Early Action application for Fall 2020 through Monday, December 2, 2019. Then, you'll hear a decision from us by January 1, 2020.
How can I apply Early Action?
You can submit your completed application— including your official high school transcript and test scores (unless you're applying test-optional)— via the Common Application or UNE's online application.
Is there anyone who should apply Early Action?
Yes! If you're an applicant for Nursing, Medical Biology/Pre-Dental Medicine 3+4 or Medical Biology/Pre-Medicine 3+4, we strongly encourage applying Early Action. Why? Because these majors are highly competitive and have limited number of seats available, so it's best to apply early.
What if I don't want to apply Early Action?
No problem, that's completely up to you. Our regular admission deadline for Fall 2020 is February 15, 2020. Following this date, applicants are reviewed on a space-available basis.
Any more questions?
Feel free to reach out to us at (800) 477-4863 or admissions@une.edu. We wish you the best of luck on your college applications!
Check out this video to see what current UNE student, Katie has to say about applying Early Action!
Post By: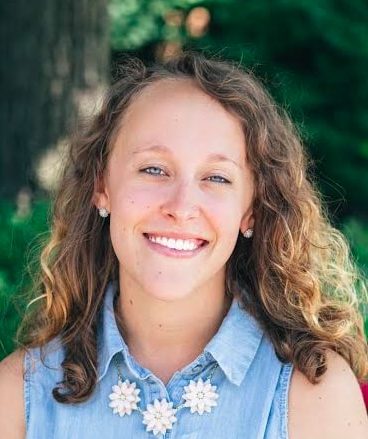 Addie Weller
Admissions Marketing and Technology Coordinator
After spending over two years teaching English in Asia, Addie returned to her home state of Maine and joined the UNE community. She spends her time working on marketing, social media, website content, email communications and blog posts for admissions. Outside of the office, you can find her at the beach, on her yoga mat, or at home cozying up with a good book.