Between final exams, end-of-semester projects, and college applications, winter break comes at the perfect time. Why not take this well-deserved time off to rest, relax and reset?
Here are some ways to de-stress during your winter break so you can head into your second semester refreshed and ready to finish the year strong.
Exercise
Whether it's running, weight-lifting at the gym, taking a kickboxing class, or practicing yoga, exercise is one of the most effective ways to relieve stress and improve your overall physical and mental health. Find what you enjoy doing most and have fun with it.
Feeling stuck and low on cash? Thankfully, there are lots of free (yes, free!) fitness apps you can try that make exercising easy. Check out FitOn and Yoga With Adriene to start.
Get Outside
Simply being in nature is one of the best ways to heal your body and mind. However, winter time makes getting outside especially difficult given the shorter days and colder temperatures.
Don't let that stop you, though! In UNE's home state of Maine, for example, there are lots of fun activities that get Mainers outside. From skiing and snowboarding to snowshoeing and ice skating, Maine has been voted one of the best destinations to visit during the winter.
Even if you're not a winter sport enthusiast, simply walking around the cities and towns in Maine, gazing at the beautiful holiday lights and sipping a hot cocoa or tea is equally relaxing. What's more? Portland has even been rated as one of the most festive places to spend the holidays.
Meditate
In our busy world, it's difficult to step back and simply breathe. But, meditation and breathing exercises are proven ways to relieve stress and improve focus. Some studies have even shown that bringing meditation into schools can improve students' behavior and learning.
Not really sure where to start? Use your smartphone to download one of the best meditation apps of the year.
Take Part in Fun Hobbies
If you've been crazy busy, winter break is the perfect time to catch back up on your favorite hobbies again. Activities such as playing an instrument, reading, crafting, or baking are some great examples.
Just be sure your hobbies aren't inadvertently causing more stress. For instance, baking can be very calming, but it's important to not stress about making everything perfect.
Spend Time With Loved Ones
Having a strong support network of people around you is so important. In fact, research has shown that social support is essential to maintaining a healthy well-being. Give a good friend a call or grab a coffee with a family member— whatever it is, you're sure to feel better.
How do you unwind after a busy semester? Tag @uneadmissions and tell us!
Post By: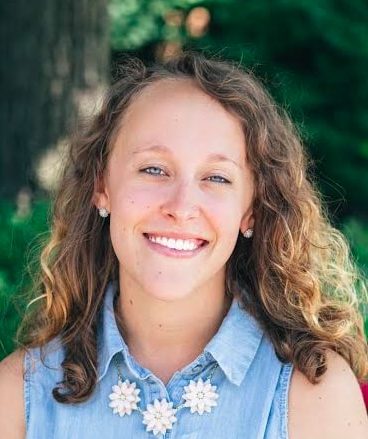 Addie Weller
Admissions Marketing and Technology Coordinator
After spending over two years teaching English in Asia, Addie returned to her home state of Maine and joined the UNE community. She spends her time working on marketing, social media, website content, email communications and blog posts for admissions. Outside of the office, you can find her at the beach, on her yoga mat, or at home cozying up with a good book.