Coastal shores, mountain ranges, fresh water lakes. Lobster, whoopie pies, blueberries. Farm life, urban life, and everything in between. We may be biased, but Maine is truly the best place to live and study.
Here's what else makes the "Pine Tree State" so special:
1. Maine has four distinct seasons.
In Maine, we are fortunate to have four equally beautiful seasons.
Summers are warm (but not too warm) and there are so many beaches and islands to explore. Falls are crisp— the apples are the tastiest and the foliage will quite literally take your breath away.
Winters are cold (layer up!), but seeing everything blanketed in snow will also take your breath away. Springs are a bit of a roulette, but they're warm-ish, they bring back bountiful flowers, and they remind us that summer is just around the corner.
2. Maine's restaurant scene is booming.
Many people have heard about all the foodie awards Portland has recently received (like Bon Appetit's Restaurant City of the Year and Best Place's Top City for Foodies, just to name a few). Portland's food scene is incredible, but there are lots of other noteworthy restaurants worth checking out in the state of Maine.
For one, there's the Lost Kitchen. Despite its quaint rural location in Freedom, it's made quite the headlines in Food & Wine Magazine, the New York Times, and Forbes, among others.
Then, there's Biddeford, home to UNE, of course. Biddeford may not be as well-known as Portland, but its foodie scene has landed it on the top charts. Maine Eater, as well as Travel and Leisure wrote about all the tasty places to grab a bite.
3. Maine has something for everyone.
If you consider yourself a foodie, let's hope you're already excited.
Maybe you prefer to spend time outdoors. If so, Maine is perfect for you. Whether you enjoy sailing, hiking, biking, kayaking, or skiing, Maine offers you four seasons of recreation. What's more? On top of our Outing Club, we have a variety of student-run outdoor organizations here at UNE, such as our Surf Club, Sailing Club, and Scuba Club. The opportunities to get outside at UNE are truly endless.
Or, perhaps you're more into arts and culture. Don't worry— Maine's got you covered. On top of a variety of art museums, historical landmarks, and cultural events, the music scene is thriving. Whether it's a packed show at a large venue or a smaller performance at a coffee shop, you can find great live music everywhere.
If you're thinking of moving to Maine, consider everything this wonderful state has to offer. Amidst the lush landscape, good eats, and fun happenings, you can be sure to find your home away from home here.
Aren't quite convinced yet? Let us show you! Schedule a tour of our coastal campus.
What do you love about Maine? Tag @uneadmissions and tell us!
Post By: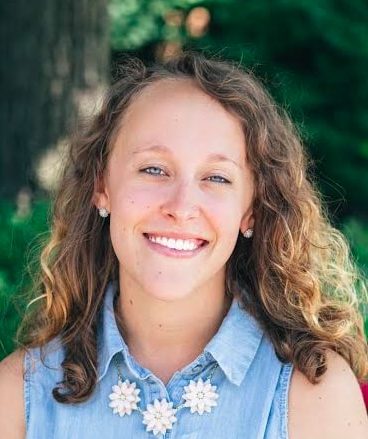 Addie Weller
Admissions Marketing and Technology Coordinator
After spending over two years teaching English in Asia, Addie returned to her home state of Maine and joined the UNE community. She spends her time working on marketing, social media, website content, email communications and blog posts for admissions. Outside of the office, you can find her at the beach, on her yoga mat, or at home cozying up with a good book.