Realistic. Challenging. Really cool. Unlike anything I've ever experienced.
These are some of the many things current UNE students are saying about our new virtual reality simulation software.
UNE's Interprofessional Simulation and Innovation Center recently teamed with Oxford Medical Simulation (OMS) to provide students with an authentic and immersive virtual reality platform. What's more? Our admissions team got to experience it first-hand.
A few curious admissions counselors gave the VR program a go. With the VR goggles on, they were instantly transported to a hospital without ever leaving the room. They were tested on their decision making and communication skills just like our nursing students. They learned how to examine patients, ask questions, implement treatment and provide support (with the help from UNE's nursing professors, of course!).
Director of Clinical Simulation, Professor Dunbar, taught us about the virtual reality program. We learned that for now, the program is only available to nursing students. However, there's groundwork in place for collaboration with other health professions students in the future.
Professor Dunbar informed us that the virtual reality program matches the nursing students' course objectives and learning curriculum, allowing for what students learn in the classroom to be applied in clinical practice. We also found that students are prompted to reflect on their progress after each completed scenario. This, Professor Dunbar explained, is an integral part of their learning process. She says:
"The most exciting feature of using the VR simulation program is the individual performance feedback each student receives at the completion of each session. Students will immediately know what actions they did correctly and what they will need to improve in the future. The feedback includes rationales and resources to help students increase their clinical knowledge and develop critical thinking skills."
While the VR headsets must be used in the lab, students may log in online and review their cases anytime, providing additional learning opportunities outside the classroom.
Virtual reality is the future, and UNE is paving the way. This incredible technology is already impacting current students profoundly. Matt and Grace, two junior B.S.N. students, reflect on their experience with the VR software:
"I had never actually used any sort of virtual reality simulation before, so being inside a simulated patient room with every aspect you would expect in real life was really cool. I was able to assess my virtual patient, treat them with an interdisciplinary team and complete the assignment right before I got to participate in my actual simulation lab. I felt like I was more in control in the virtual reality because I was in there by myself and could make decisions that would have direct outcomes on my patient (good or bad). Plus I got really good feedback in the end!"

— Matt
"As a third year nursing student, it's so important to have hands-on learning for new skills, techniques and processes for patient care. With the VR simulation, I was able to fully go through the experience of interacting with a patient and communicating with the interprofessional team. I felt as though I was in a dream or even my own bubble where I could make mistakes, take my time and fully understand the steps to being a great nurse."

— Grace
Read more about the VR program in UNE's Press Release.
For more about Professor Dunbar and her incredible work, visit the Nursing Department's website.
Post By: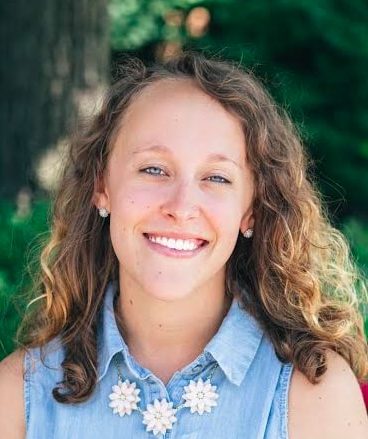 Addie Weller
Admissions Marketing and Technology Coordinator
After spending over two years teaching English in Asia, Addie returned to her home state of Maine and joined the UNE community. She spends her time working on marketing, social media, website content, email communications and blog posts for admissions. Outside of the office, you can find her at the beach, on her yoga mat, or at home cozying up with a good book.