The impacts of the coronavirus (COVID-19) can be felt in Maine, New England, across the U.S., and around the world. Here at UNE, we understand how challenging this time is for everyone and we want to reassure that we are right there with you. We thank you for your flexibility and patience as we navigate this situation together. You can read about UNE's ongoing preparedness and response here.
For students interested in UNE, we want to be as helpful as possible to you. Here are some things that we have done, and are doing…
First, whether you are considering UNE for this year or next year – or beyond — recall that we are test-optional for admission. We instituted this following research demonstrating that a student's high school record is the single best predictor of potential for academic success at UNE. As the College Board and ACT have already cancelled test administrations for this spring, with more cancellations potentially to come, we want to remind you of this policy. (As an aside, as someone with two children, the first now in college, the second a high school junior, I have seen first-hand the stress and anxiety that these tests – and now in this case, cancellations of the same – can produce.)
Second, we understand how important a college decision is for students and families, so we have extended our deposit deadline until June 1, 2020, to provide you more time to make this important decision.
Third, the health and safety of all our students, faculty, professional staff, and guests is a priority, and we are taking proactive measures to ensure the wellbeing of our community. We're continually following Maine CDC guidelines to prevent the spread of COVID-19. For updated information on our on-campus visit opportunities, please visit our website.
In lieu of on-campus visits, admissions is ready to support you and all our future students with additional online opportunities. For more information on these, please see our Visit UNE page. Our admissions Instagram, Facebook and Twitter accounts are also great ways to keep in touch and up to date.
Finally, we understand that a number of factors – including your current family and school situations, current lack of on-campus visit opportunities, financial aid – may be significantly increasing your anxiety about the transition to college. High schools everywhere are also facing challenges in terms of continuing their classes. A number of them have moved to online teaching, as well as preparing and providing grades and transcripts.
We promise to work with you – and your schools – during this challenging time, so that you can make a successful transition to UNE when you are ready. Please reach out to us at any time to let us know how we can help. Call us at (207) 602-2847, or e-mail us at admissions@une.edu.
You can also request an online meeting with an admissions counselor by e-mailing admissions@une.edu (first-year students) or pheeley@une.edu (transfer students). Online meetings are conducted via Zoom and scheduled in 30-minute blocks, Monday – Friday, 9am – 4pm (Eastern Time).
We wish you good health in the days and weeks ahead.
Post By: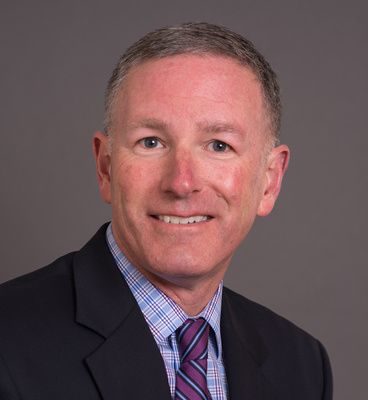 Scott Steinberg
Vice President of University Admissions
Scott brings his extensive experience in higher education from Bates College, University of Southern Maine, and Bowdoin College to UNE's undergraduate and graduate admissions teams. Before his career in higher education, Scott served as a marketing director at the New York Life Insurance Company. Outside of work, he enjoys playing tennis, spending time with his family, and appreciating life in Maine.