The transition from high school to college is something everyone experiences differently. Some students are eager to move ahead and jump straight into the college world and lifestyle; others are more cautious and have a harder time leaving home and the people they've known their entire lives.
As someone who was firmly footed in the second camp, I would like to offer my advice for those of you who may not feel as ready to leave home. I have unique insight into the UNE experience— not only am I an admissions counselor, I also graduated as a Nor'easter. During my time at UNE I stayed very busy (see tip 1!). I played four years of varsity golf and worked for the athletics and intramural athletics departments. I loved my four years at UNE and am proud to be a Nor'easter!
Of course your experience at UNE is yours to create. Exciting opportunities await. If that strikes a bit of unease along with excitement, don't worry. You got this. Here are a few tips that worked for me throughout my time at UNE and helped me embrace the transition from high school to college:
1. Don't be afraid to try new things.
It's important to come to campus with an open mind. I'm thankful the UNE community is a such a welcoming place because it gave me opportunities to feel comfortable stepping outside my comfort zone.
When I was an undergrad, I was fortunate to take part in a travel course called "Community Health and Environmental Development." Part of this course involved traveling to Kenya for three weeks. There, I worked with numerous different non-governmental organizations that were focused on community and environmental development in Kenya. I also visited an elephant orphanage and giraffe center and explored Nairobi National Park. Every experience I had was deeply educational. I enjoyed learning about a place that was so new to me.
Travel courses and studying abroad are examples of the many opportunities UNE has available to you. I encourage you to take advantage of them, even if you might feel a little uncertain at first. You'll always have a strong support system there for you every step of the way.
2. Stay organized.
Having structure to your days and weeks will be instrumental in your continued success at school. Your professors will make themselves available to you outside the classroom when they can, but it's up to you to keep track of your assignments and exams. Whether it's using a planner, writing important dates on a calendar, or using your phone to schedule reminders, find what works for you.
There are also several great academic support services on campus such as the Academic Advising Center for professional advising, the Student Academic Success Center for tutoring and the Career Services Center for career help. These are all wonderful resources you can use at any time and I definitely recommend you do.
3. Get involved on campus.
Be an active student— join clubs, talk to classmates and teachers, participate in an intramural sports team. Everyone gets involved in different ways, so find the most comfortable way for you to be a part of campus and the community.
Luckily at UNE, there are over 100 clubs and organizations you can be part of— everything from theater and student government to ghost hunting and honey bee conservation. You name it and we probably have it. If not, you can easily start your own.
Sports are another great way to get involved on campus. Whether you're a varsity athlete or playing in a club or an intramural league, there's no shortage of Nor'easter pride at UNE.
I hope you finish the rest of your year strong and we look forward to welcoming you to campus! In the meantime, you can check out our visit page for more online opportunities and visit updates.
If you'd like to schedule a one-on-one Zoom meeting with one of our counselors, please reach out to admissions@une.edu.
Post By: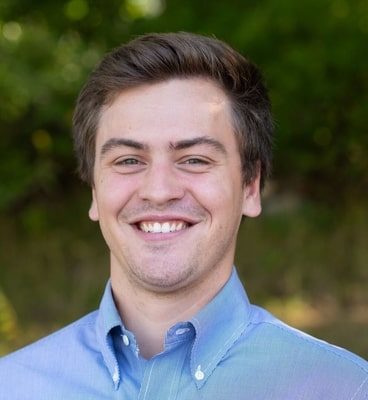 Seth Semmelrock
Admissions Counselor
Seth joined the admissions team after graduating from UNE with a degree in Business Administration. As a student, he played four years of varsity golf and worked for the athletics and intramural athletics departments. His Nor'easter pride runs deep— you can still catch him announcing the hockey games and pumping up the crowd.