Wherever you are in your high school journey, I know the process of selecting the best college for you may seem like a daunting task. But it doesn't have to be. As a college admissions counselor, I'd like to offer a bit of advice to help you find the right school for you.
Recently, I had the pleasure of chatting with a new college freshman about his college search process. While his journey is certainly not identical to your own, he did offer one piece of universal advice. His advice amounted to two simple words: just start.
With these words in mind, let's talk college fit.
Let Your Interests Guide You
Determining the characteristics of your ideal college may be fluid in nature— it's okay to change your mind. Above all, it's important to simply stay true to yourself. Allow your passions, your interests and your goals be your guide.
Prioritize What Matters
With your desires serving as a foundation, you are prepared to reach look through your list of key college characteristics and prioritize them. At this point, it is important to remind yourself that this is your journey. Your list of priorities may look quite different from your friends, peers and teammates.
Here are a few other important college characteristics to consider:
Academic Offerings: Perhaps finding a college with just the right major falls at the top of your priority list. Be sure to also consider opportunities outside the classroom such as research, internships and lab work.
Location: If it is important to you to be close to family, in an urban setting or on the coast, perhaps location is a top priority. Think about where you could see yourself for four years.
Size: Colleges range from student populations of a few hundred to those with tens of thousands. Consider the population size in which you are the most apt to thrive.
Student Life: As the great Ralph Waldo Emerson alluded to in his quotation, "don't let schooling interfere with your education." College is not all about what happens in the classroom. Perhaps athletics, studying abroad, community service or clubs is of high value to you.
Learn More
As you prioritize what's important in a college, I'm sure you'll be motivated to dive in and learn more. Start with the college's website for general information, as well as their social media accounts for a peek at campus life. You may also consider reviewing ranked college lists such as the Princeton Review and myfuture.com, as well as references that may be available to you in your school's guidance office. 
Additionally, consider tuning in to virtual events and live information sessions, like those provided here at UNE, to connect with current students, professors and professional staff members.
Connect
Lastly, feel free to reach out. If you have any questions, contact the admissions office or your admissions counselor. You are not in this process alone— you have a team of people (like me!) ready to help and support you!
Interested in learning more about finding your college fit? Join us at our Discover UNE kickoff event on Wednesday, October 7 at 7 p.m. EDT. You can also browse additional visit opportunities, including one-on-one meetings, information sessions, individual campus tours and more.
Post By: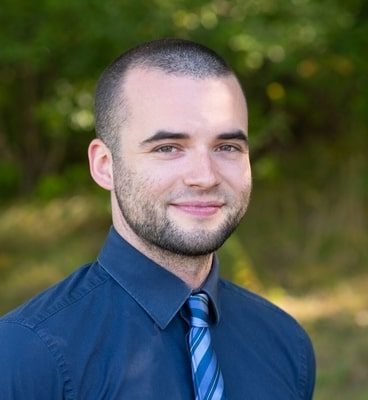 Joshua Carbonell
Admissions Counselor
As an admissions counselor at UNE with a background in Psychology and Higher Education, Joshua strives to support students' personal and professional development. Guided by three pillars to prioritize individuals, meet students where they are, and engage with empathy, Joshua values connecting with others to support their journeys to college. When he's not in the admissions office, he spends his time exploring the outdoors— from the seacoast to the mountains— and engineering music in his studio.