I can only describe life in Maine as "The Way Life Should Be"— the words that welcome me every time I cross the state's border. Growing up, I could never decide between living by the ocean or by the mountains. In Maine, I don't have to decide… I have both! Maine is full of lakes, beaches, mountains, and rivers. There is never a dull moment here.
I originally began to search for universities in Maine because I love New England— especially the beaches and mountains. When I finally visited UNE on a campus tour, I fell in love. It's the perfect location to pursue all of the activities I love, while also getting a fantastic education.
Both the Biddeford and Portland campuses are safe and secure. I often find myself going on walks and out to eat at the many restaurants in the area. If you didn't already know, Maine has the best lobster rolls you'll ever find.
Maine is also known for its seasons. They are a bit drastic, but they never get old. Summer days are usually 80 to 90 degrees— perfect beach weather. Plus, with our own campus beach and over 20 beaches in the area, I have seen many surfers and sailors during my time here. I also love having the opportunity to try out new hobbies such as sailing with our sailing club or renting a paddleboard through our outdoor recreation department.
Fall foliage is a must-see in Maine, particularly during the month of October. On cooler mornings, hiking is a great pastime I have taken up since moving here. The views from the mountain tops are absolutely breathtaking.
Winters in Maine are just as beautiful as they are cold. But here, the cold temperatures and heavy snowfalls are welcomed. There are countless ski lodges, as well as snowshoeing trails and snowmobiling spots to explore. Our outing club even goes ice climbing!
Spring is a very happy season, as the weather begins to warm up again and the snow starts to disappear. It fits perfectly with the end of the semester.
After spending the last two years in this wonderful state, I can't recommend it enough. Living in a state with so many different types of people, great food and endless opportunities to try new things has impacted my life in many ways. At UNE, you'll find yourself not only working hard, but seeing and experiencing things you never imagined. I'm excited to see what the next two years here will bring! Above all, I'm so fortunate to be able to live and study in the state of Maine.
Post By: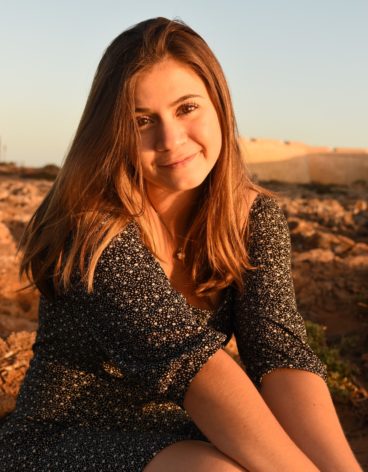 Elizabeth Rando
B.S. Nursing, '22
Elizabeth is currently working toward her Bachelor of Science in Nursing at UNE. She was fortunate to have the opportunity to study abroad in Seville, Spain, where she learned not only about the nursing field, but about different cultures throughout Europe. In the future, she plans to work as a Registered Nurse in a pediatric oncology unit. When she's not studying, she enjoys hiking, photography and reading.