Writing your college admissions essay can seem like a daunting task, but I'm here to assure you that it's not as intimidating as it may seem. The most important thing to remember as you sit down and start thinking about ideas for your essay topic is: don't be afraid to have fun!
Here are a few more tips to help make your college essay stand out:
1. Stay true to you.
Here is your chance to give your admissions counselor more information about you. We learn a little bit about your academic career from your application, but your essay is the section to write about what your transcript and letters of recommendation don't show us.
Write about your passions or a major event that has made you who you are. We are excited to learn about your hobbies and interests and what makes you, uniquely you!
2. Stay on topic.
Always check to make sure you answer the essay prompt. If you are applying for college with the Common App, there are seven different prompts you can choose for your essay.
For example, if you choose to write about why your grandmother is your role model, make sure that you loop the essay around to talk about you. Remember, we are admitting you to college (not your grandmother!). You and your story should always be the main subject of your admissions essay.
3. Check for supplemental essay requirements.
Verify if you need to submit a supplemental essay. At UNE, we do not require additional essays when you apply for admission, but some schools do.
The supplemental essay topic varies from school to school, but it is usually your time to tell your admissions counselor why you are interested in attending their college. Double check with your admissions counselors at each college you are applying to just to make sure you don't miss any additional essay requirements.
4. Proofread, proofread, proofread.
Exceptional essays are clean, clearly written and typically have been proofread multiple times. Ask your teacher to proofread your essay. Ask your family members. Even ask your next-door neighbor with the cute dog. It never hurts to have multiple people check for grammar and spelling errors.
Be sure to ask your audience if your essay flows well and gets to the point. Your admissions counselor is not grading your essay but will appreciate if it's well-written.
5. Don't be afraid to get creative.
Feel free to get creative with your essay. You are more than welcome to write a traditional 5-paragraph essay with an opening paragraph and a solid conclusion. Just know that you are also welcome to break the traditional essay mold.
Feel free to make your essay funny, or if you prefer to write an epic ballad you can do that too. Getting creative with your essay format and topic is a great way to stand out to your admissions counselor.
6. Don't write about what you can't talk about.
Unless you feel comfortable talking about your essay topic in-person with your admissions counselor, I don't recommend writing about it. You are certainly welcome to include deeply personal information in your essay if it is pertinent to your story, but just know you don't have to.
7. Write with confidence.
Never doubt your abilities. You have worked hard throughout your high school career to become the person you are today. Filling out your college application and writing your essay are big first steps as you navigate the next leg of your academic journey. Remember to be confident in everything you have accomplished!
We are so excited to read your college applications this fall! Please reach out to us if you have any questions throughout the application process.
Have questions about applying, or just curious about UNE? Join us on Wednesday, October 28th at 7 p.m. EDT for our next Discover UNE event! You'll hear from current students about how our unique approach to education made UNE the right fit for them. You'll also get a few more college application tips from our admissions team.
Post By: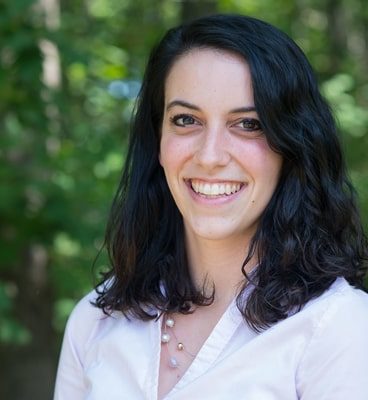 Katie Bernier
Senior Admissions Counselor
Katie has been working in higher education since 2013 and has been in the admissions world for five years. In addition to visiting and reviewing applications from Central and Northern Maine, she also works with incoming first-year students to transfer their AP or dual enrollment credits from high school. When she's not at work, you can find her baking or going on adventures with her beagle, Annie.