In college, you have the opportunity and the responsibility to make decisions for yourself. However, being autonomous doesn't mean you are alone. There are people here in the UNE community prepared to support you every step of the way.
Academic Advising
Through challenge and triumph, you will learn and grow as you gain the knowledge, skills, and abilities to succeed in the present and in the future. Our academic advisors are here to empower you on your learning journey.
As a UNE student, you will be introduced to your advisor during New Student Orientation before your first year of college even begins. This is to ensure that you put your best foot forward as you kick off your college transition.
Supporting Your Success at UNE
Your advisor will be an invaluable resource here at UNE. From navigating curriculum and graduation requirements, to organizing your personalized academic plan, your advisor's goal is to ensure that you understand your degree pathway and are engaged in your academic career.
To support your success, your advisor strives to be available and accessible to you as often as possible. Your advisor can help you with many aspects of your college career including:
course scheduling and registration
academic progress
finding out more about a particular major or minor
discussing any problems that might affect your academic performance
discussing dropping a class, and the possible impact from your decision (such as your financial aid or your student status)
discussing graduate and professional options and receiving appropriate referrals
monitoring progress toward graduation
Career Advising
At UNE, we strive to support your success when you are here and to prepare you for success once you graduate. Our career advisors make this goal a reality.
Available as soon as your first year, career advisors are here to discuss your career goals and aspirations. They strive to equip you with the necessary knowledge and skills to seek and secure employment opportunities. Our career advisors are readily available to support you in several ways including:
creating and updating resumes, C.V.'s, and cover letters
discussing job search strategies and personal branding
developing interview skills
providing mock interviews
developing social networking presence
discussing basic employment law and contract negotiation
Preparing For Your Successful Future
By working with these advisors, you will be prepared to step into a rapidly evolving world and succeed both personally and professionally. But don't just take my word for it. The success of our alumni highlights how you can benefit from our academic and career advisors. What's more, UNE is recognized as the number one college in Maine for graduates finding jobs and increasing students' career earnings.
Achieving this recognition is a testament to the success of UNE students and the support provided by our professional staff. Whether you aspire to pursue careers in health care, marine science, business, education, humanities, or social science, our academic and career advisors are here for you.
Want to learn more about how UNE's academic and career advisors can support you? Join us at our next Discover UNE event on Wednesday, November 18 at 7 p.m. EST!
Post By: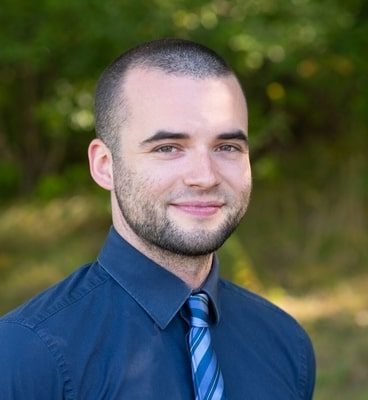 Joshua Carbonell
Admissions Counselor
As an admissions counselor at UNE with a background in Psychology and Higher Education, Joshua strives to support students' personal and professional development. Guided by three pillars to prioritize individuals, meet students where they are, and engage with empathy, Joshua values connecting with others to support their journeys to college. When he's not in the admissions office, he spends his time exploring the outdoors— from the seacoast to the mountains— and engineering music in his studio.