There's a lot of pressure to make decisions in the college application process. Some of these choices are essential. You have to decide when to apply, where to apply, and where to enroll.
But, what if you're not ready to choose your major? That's okay! Let's talk about being undecided about your major, and how UNE's Guided Undergraduate Studies (GUST) program can support you.
GUST: A Program for Undeclared Students
Your future is bright, whether you're decided on your major or not. However, knowing exactly what you want to do after you graduate may be a bit less clear. This uncertainty can make it challenging to choose a major.
Here at UNE, we understand you may not be certain about your major. If this is how you're feeling, our GUST program is the ideal way for you to begin your college journey. But, don't just take my word for it. Here's what one of our current students has to say about GUST:
"Coming to UNE without a declared major was by far one of my best decisions. My faculty mentor really supports his students and helps put potential majors into perspective — through school and as a career."

— Colin, UNE '23
How GUST Benefits You
GUST is designed to simplify the process of choosing a major and provide you with time to consider your options. You have the opportunity to dig into your interests and explore your passions. Along the way, you will experience a structured curriculum and professional support to ensure that you stay on track to graduate in four years.
The Four Stages of GUST
As you ease into your first year of college, GUST will take you on a four-stage journey: exploration, transition, immersion, and expansion. Each stage will equip you with knowledge and skills to declare a major and get the most out of your UNE experience.
"We're going to help you make the right choice by using resources along the way."

—Jonathan Millen, Ph.D., Dean of the College of Arts and Sciences
Your GUST experience will be guided by a team of professional educators. You will be supported by GUST faculty mentors, academic major faculty mentors, professional academic advisors, and career advisors. All of these people are here to assist you with the following:
learning about potential majors and careers
discussing academic and co-curricular opportunities
tailoring your first semester courses based upon your interests
guiding you toward declaring the best major for you
Questions about GUST or any of UNE's majors? Your admissions counselor is a great place to start. We're here to help and are happy to discuss your interests and the academic pathways you may consider. 
What's Next
With all of this talk about academics, let's not forget that college is about much more than just what happens in the classroom. From student clubs and organizations to athletics, there are endless ways to get involved on and off campus.
To learn about life at UNE beyond the classroom, join us online at our final Discover UNE event on Wednesday, December 9th at 7 p.m. EDT.
Post By: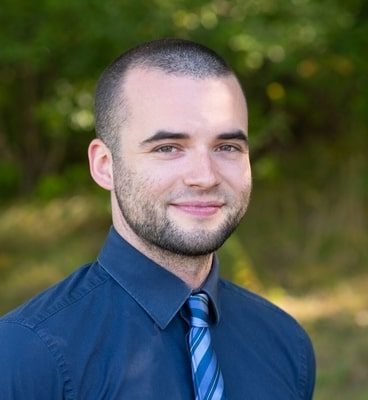 Joshua Carbonell
Admissions Counselor
As an admissions counselor at UNE with a background in Psychology and Higher Education, Joshua strives to support students' personal and professional development. Guided by three pillars to prioritize individuals, meet students where they are, and engage with empathy, Joshua values connecting with others to support their journeys to college. When he's not in the admissions office, he spends his time exploring the outdoors— from the seacoast to the mountains— and engineering music in his studio.