It's the most wonderful time of year here in admissions! Applications are rolling in; admissions decisions are going out daily, and our incoming class for next fall is really starting to take shape. It has been such a pleasure reading and learning about our wonderful applicants through their well-written essays, strong letters of recommendation, and all other influential pieces of their applications.
As an admissions counselor, one of my favorite parts of my job is rewarding an applicant's hard work with an official admission to UNE. If you're one of our accepted students — congrats! You now may be wondering, what comes next? I'm here to guide you through your next steps as we enter the new year together.
Connect With Us
We want to hear from you! You can:
While it's important to connect with us, it's also important to connect with your peers. Of course, you will get to do that when you join a virtual event, attend orientation, and eventually start classes at UNE, but I would invite you to join our Class of 2025 Facebook group to start chatting with your classmates. You may even find your future roommate!
Visit Us
Getting a feel for the campus— either in-person or online— is another important piece of making a college decision.
If you haven't already been to campus, I would recommend visiting us for a campus tour. We are currently offering individual student-led Biddeford Campus tours. Please note that our tours are strictly outdoors, and we will not be entering any buildings on campus. Be sure to come prepared for that notorious northern New England weather that always seems to change on a dime! For more information, please visit our website.
If you'd prefer to visit us from the comfort of your home, explore a virtual tour, complete with experiential videos and 360 views. Grab your VR goggles for full immersion!
Make It Official
Ready to call UNE your home for the next four years? Congratulations! Make your decision official by submitting your enrollment deposit at www.une.edu/deposit. If you're living on campus, submit a $500 enrollment deposit ($300 enrollment + $200 housing), and if you will commute, submit a $300 enrollment deposit. Deposits are refundable until May 1, 2021.
Once you've submitted your enrollment deposit, head over to www.une.edu/newnoreasters for more information on dining, housing, orientation, and more. This page will be updated with more detailed information in the new year.
As always, please feel free to reach out to us with any questions. Stay in touch, and stay safe! I look forward to your arrival to campus this fall!
Post By: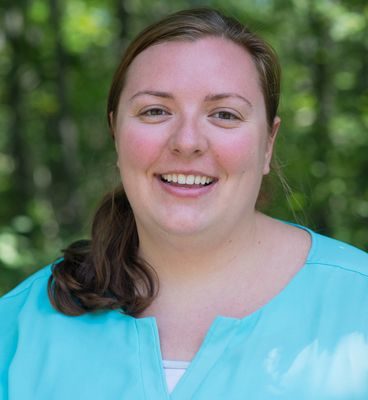 Kate St. Peter
Assistant Director and Coordinator of International Recruitment
Originally from Massachusetts, Kate moved away from home to join the UNE family on the beautiful coast of southern Maine to pursue her degree in Environmental Science. UNE has given Kate opportunities to see the world, be herself, and put her dreams and goals into perspective. When she's not in the office, you can find Kate exploring the seacoast with friends or hanging out with her beloved cats, Stanley, Kevin and Cece.