One of the most enjoyable parts of my job as Dean of the College of Arts and Sciences (CAS) is getting to know our students. Over the last few years, I have noticed a shift in the conversations I have been having with them. More and more students are coming to UNE without a declared major. In fact, in the Fall of 2021, our program for undeclared students — Guided Undergraduate Studies (GUST) — represented the third largest cohort of new students in the entire college. This makes good sense to me for three reasons.
First, I believe students should enter college with a disposition for exploration. In CAS alone, you can choose among 34 different majors. While some areas of study will be familiar, we also have unique programs you are less likely to have encountered in high school (examples include Animal Behavior, Interdisciplinary Studies in the Humanities, and Marine Affairs). Even more, we approach education differently at UNE. That is, you are likely to be surprised by how your interests and performance in some subjects will change in the college classroom. As a student, it is important that you are open to being surprised — surprised by what fascinates you, surprised by your own abilities, and surprised by unknown passions. College is the perfect time to engage in this kind of self-discovery. I can assure you, when I started college I never could have predicted what my major would be (Communication) or where that would take me in life (UNE!).
Second, by delaying the declaration of your major you are able to take full advantage of the faculty and staff expertise at UNE. Your professors and professional advisors are both experts in their fields and are here to guide you through the college experience. They can talk with you about opportunities for conducting research, studying abroad, and securing internships. These kinds of conversations can play an important role in choosing the right major for you. Even more, we have found that students who take advantage of these resources on campus before declaring a major are less likely to change majors along the way.
Third, you are entering college during a time of unprecedented change in the world. It is becoming more and more challenging to predict what a first-year student can expect to encounter in the job market four years later upon graduation. As a result, in some ways the undergraduate major is less important than ever. What matters more are the transferable skill sets you obtain from your college education, including critical thinking, problem solving, collaboration, communication, and analytical reasoning. Each of the programs in CAS ensures students receive a robust education through our core curriculum; the disciplinary expertise of a major always rests upon that foundation. So, rather than worrying now about what kind of career you might have with a given major, it is better to choose a program that interests you, do well in your courses(!), and then market yourself to the opportunities as they present themselves.
All of this is to say, being undecided when you enter college is one of the best decisions you can make. And at UNE, the GUST program has been designed for students just like you.
POST BY: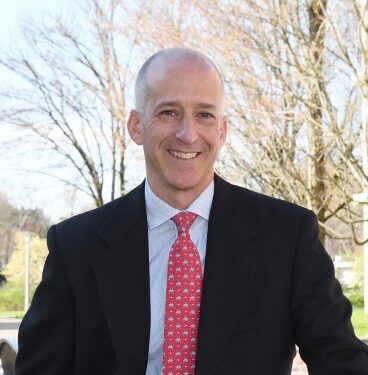 Jonathan Millen, Ph.D.
Dean, College of Arts and Sciences
Dr. Millen is UNE's Dean of the College of Arts and Sciences. He brings more than a decade of higher education administrative experience to the position. He is a member of the Board of Directors for the Council of Colleges of Arts and Sciences for whom he chairs the Governance Committee and is President-elect. Named to the Princeton Review's Best 300 Professors, he has a passion for teaching a wide array of communication courses and a class on the social impact of rock and roll.