'Tis the season for open houses! Colleges and universities across the country often hold open house events during the fall to give prospective students and their families a chance to visit campus, learn more about their program of interest, and get a taste of student life.
We held two on-campus open houses this year at the end of October. We also put on a live virtual open house to give students more opportunities to learn about UNE. If you didn't make it to any of these events, or if you just want to learn more about them, you've come to the right place.
On-Campus Open Houses
We were fortunate to have two beautifully bright, clear and crisp days for our two on-campus events. The day began with lots of excitement. Tour guides and student ambassadors greeted prospective students and their families at the doors of our Alfond Forum, checking them in for the day and giving them their trusty packet of information. Families had the option to stay in the lobby to mingle or move into the gym to sample some tasty treats and enjoy a cup of coffee before our welcome presentation began.
At 9 a.m., we kicked off the day by playing our Day in the Life video (definitely a must-see if you haven't checked it out yet). Then, Scott Steinberg, our VP of Admissions, introduced President Herbert for his opening remarks. If you haven't heard, our President was named one of the "Top 20 Higher Education Presidents to Follow on Social Media." You can follow him at @james.herbert.
Following the President's welcome, Scott went back on stage to offer advice to prospective students on their college essay. Throughout his admissions career, Scott has read some great and some not-so-great essays. He graciously shared some of the not-so-great ones with the crowd. In case you missed it, feel free to check out one of Scott's blog posts about writing the best college essay.
Just after 9:30 a.m., our Director of Freshman Admissions, Darcy announced the major presentations. Each major was called and led by a tour guide to a designated location on campus. This gave everyone the opportunity to learn about their major of interest, meet current faculty, and get all their questions answered. From medical biology and marine sciences, to animal behavior and psychology, you can take a look at our program offerings here.
Following each academic session, visitors had the option of choosing from a variety of different sessions before their afternoon lunch. They could attend another academic session, watch a clinical simulation demonstration, listen to a financial aid or an admissions presentation, or take a tour of campus. Lots to see, lots to do!
The first day ended with a tasty lunch and a chance to win some pretty sweet giveaways (follow @uneadmissions on social to see our winners!). The second day ended with another great lunch, as well as an option for guests to watch a football game or check out a women's rugby game (or both). The games had wonderful turnouts and gave our guests a chance to experience the Nor'easters in action.
Virtual Open House
For our virtual event, we began the event with a short presentation from one of our admissions counselors, Seth Semmelrock and a staff member from housing and student life, Will Johnson. They spoke about UNE— from academic programs and research opportunities to housing options and campus life.
Following the presentation, we played a quick video tour of campus and then had a student panel join the livestream to help answer questions from our viewers. We were asked so many great questions and were happy to see how curious our viewers were about UNE.
Didn't get a chance to view the live event? Good news! You can watch the event on your own time here.
That's a Wrap
For any prospective student and their family who attended an on-campus open house or a virtual one (or both), we thank you! We hope you enjoyed your time learning about UNE.
If you haven't gotten a chance to visit us yet, head over to our visits page to sign up for an upcoming campus tour or event.
Questions about UNE? Feel free to reach out to us at (800) 477-4863 or admissions@une.edu. We look forward to hearing from you and hopefully seeing you on campus soon!
Post By: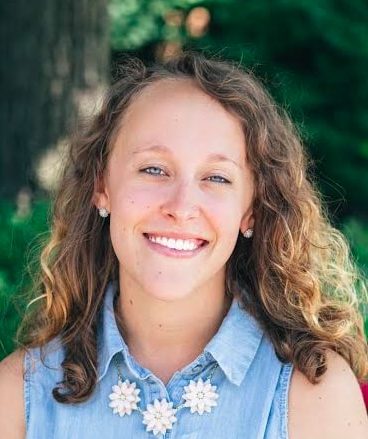 Addie Weller
Admissions Marketing and Technology Coordinator
After spending over two years teaching English in Asia, Addie returned to her home state of Maine and joined the UNE community. She spends her time working on marketing, social media, website content, email communications and blog posts for admissions. Outside of the office, you can find her at the beach, on her yoga mat, or at home cozying up with a good book.