Comparing all of the different financial aid packages you receive can be a daunting task. Let's give you a hand!
During the next several months, you'll be sorting through a lot of information. It's important to understand how much aid you are receiving, how much needs to be paid back and what your true costs will be. Because every school's format is different, being prepared with the basics will help you navigate the financial aid landscape.
What's in your award letter?
Cost of Attendance: an estimate of tuition, fees and room and board.
Scholarships and Grants, also called gift aid: funds that do not need to be paid back.
Federal Student Loans: offered by the federal government and are paid back after graduation.
Work Study: a program that allows students to earn money and get valuable job experience.
Federal and State Grants, such as Pell and SEOG: offered to those who qualify.
What are some things that should be considered when reviewing your award letter?
Be sure to ask how much you'll have to pay for things such as books, supplies and personal expenses. You won't be billed for these costs but it's recommended to find out so you can budget accordingly. Also, you'll want to factor in travel expenses if the school is far away.
If you qualify for need-based scholarships, find out if you have to maintain a GPA to continue to receive the scholarship, if you need to apply every year or if the amount changes.
What are the next steps?
Contact your school to find out if there are any financial aid deadlines and how to set up your student account so that you can accept your financial aid.
If your family has had a change in financial circumstances, contact the financial aid office to see if you may qualify for more aid. Speaking to a financial aid administrator is a good first step in this process.
Start looking for outside scholarships and treat the search like a part-time job. The earlier you start, the better. Our website offers some great scholarship search tips.
Start researching private loans and compare rates, loan terms and repayment benefits. UNE has a helpful lender comparison tool for parents and students.
Decision time!
Deciding where to spend the next four years is a big decision and financial aid is a part of the process. Make sure you are well informed before you commit.
For more information about UNE's Student Financial Services, check out our upcoming webinar series. If you have specific questions, please call us at 207-602-2342 or email us at sfs@une.edu.
Post By: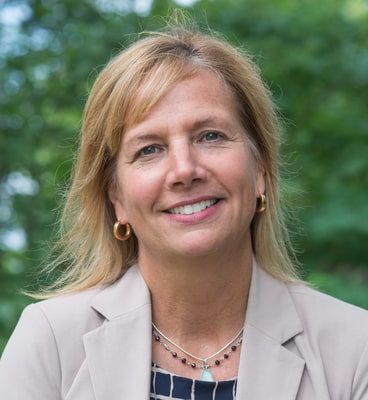 Anne Nelson
Assistant Director of Tuition Planning and Student Care
Prior to joining UNE in December 2016, Anne had an extensive background in banking and sales. The part of her job she enjoys most is meeting with students and families to help them navigate the often complex process of applying for financial aid. When not at work, she enjoys spending time with her five kids and large extended family, as well as running.