In case you missed the last edition of our staff spotlight, let's check in with the rest of our admissions team to learn more about how they've made the most of their time working from home:
1. What's keeping you entertained right now?
Darcy: Trying new recipes (I made dumplings last night!), playing board games with my kids and sitting on our new deck while the sun goes down.
Kate: Right now, I'm enjoying Parks & Recreation and Brooklyn Nine-Nine on my streaming services. I also like playing board games and catching up on some small home improvement projects.
Andrew: I live right on Hills Beach (1/2 mile from campus!) so I'm enjoying the nice weather at the beach as much as I can. I've also started to bake and cook a lot more which has been new and exciting for me.
Katie: Walks with my dog, reading books and trying new baking recipes.
Seth: Meeting with the admissions team, puzzles and the occasional video game.
2. What's your best #WorkFromHome tip?
Darcy: Get up, get dressed, lots of strong coffee.
Kate: I wear my blue-light glasses as much as possible! My eyes have truly appreciated the investment.
Andrew: Consistency in your routine. Set a daily routine for getting ready and starting work for the day, and keep it the same every day. Great coffee helps too!
Katie: Make sure you have one thing each day to look forward to. Cookies, lunchtime walks and new movies are some of my favorites.
Seth: Start a structured schedule— the more direction the better.
3: What's your go-to app or website keeping you productive or happy?
Darcy: Tasty— love seeing the recipes in fast action.
Kate: I've really enjoyed my daily Duolingo lessons to learn some basic language skills in Spanish and Korean.
Andrew: I'm a huge YouTube fan— I watch lots of Bon Appetit and travel videos.
Katie: I've really enjoyed finding new podcasts to listen to while I'm working, but "Stuff You Should Know" is my go-to podcast because I always learn something new.
Seth: Zoom has been instrumental in keeping me connected with students and their families.
4. What's your favorite #WorkFromHome treat?
Darcy: Chocolate and coconut-covered almonds, chips and salsa, anything homemade.
Kate: I think I have perfected my chocolate chip cookie recipe, but really anything sweet is a treat!
Andrew: I recently made sour cream and onion biscuits and english muffins, both from scratch. They've been a highlight!
Katie: I could eat apples with peanut butter all day!
Seth: Any homemade meal or dessert.
5. What is your favorite memory from your fall travel season?
Darcy: I love going to the Maine high schools and seeing the wonderful school counselors I've known for years.
Kate: My favorite memory from fall travel was traveling throughout Asia, trying new foods and meeting students from all different backgrounds.
Andrew: I really enjoy exploring Pennsylvania and New Jersey when I can during my free time. There are a lot of great historical sites and parks I've learned a lot from.
Katie: My favorite memory from this fall travel season was seeing families during college fairs that I had met on campus the previous summer. It made my day to see them again.
Seth: I love connecting with students and families in Long Island and Connecticut.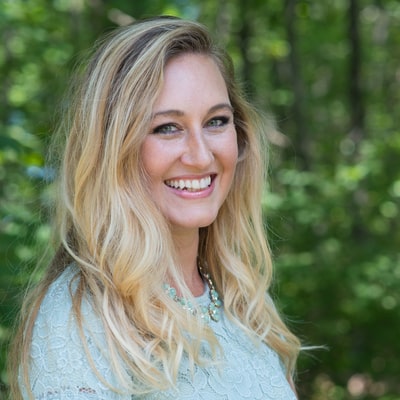 As always, you can reach out to admissions@une.edu to schedule a time to meet with your admissions counselor by phone or Zoom. Feel free to also check out our Visit Page for updates about on-campus visits and virtual opportunities.