As you begin your college search, learning about the differences between colleges can get really confusing. As someone who's been through the college search process at both the undergraduate and graduate level, I'm with you.
As a starting point, I've put together a list of words you're likely to come across as you search for colleges. I've also included terms I find useful as an admissions counselor when helping prospective students figure out if UNE is the best fit for them. By no means is this list exhaustive; however, I hope it helps as you continue to explore the types of colleges available to you.
Terms to Know
College: Traditionally, albeit not universal, colleges tend to have smaller populations than universities and often do not offer graduate or professional degrees.
University: Universities often have larger populations than colleges and offer graduate and professional degrees. However, the usage of college and university has become increasingly interchangeable. If you're thinking about pursuing a graduate or professional degree, you'd benefit from broadening your search to include universities, like UNE.
Public Institution: These institutions are owned and operated by the state in which they are located. They also receive public funding from the state and federal level.
Private Institution: These institutions are owned and operated by individuals or organizations. They also receive funding from private sources including donors, corporations, and alumni.
Four-Year Institutions: These are the most common institutions in the United States. They provide degree pathways that require approximately four years to complete at the undergraduate level. On-campus residential life, student life, and athletics are major components.
Community College: Primarily two-year institutions which grant course credits, certificates, and associate degrees.
Associate Degree: A two-year degree.
Bachelor's Degree: Primarily a four-year degree that may be earned at a four-year college or a university. Also referred to as an undergraduate degree.
Master's Degree: A graduate degree that is typically earned within one to three years after completion of a bachelor's degree. These degrees focus on particular disciplines.
Doctorate: A professional degree that is earned within two to eight years and is typically pursued after completion of a master's degree; however, some doctorates may be pursued immediately after completing a bachelor's degree.
Liberal Arts Institution: These institutions offer education within the humanities, mathematics, and social and physical sciences. They emphasize interdisciplinary learning and instruction to provide a holistic education. Often, liberal arts institutions are private and offer a smaller student population, low student-faculty ratios, and small class sizes to promote individualized and hands-on experience. If this sounds like a learning space where you'd thrive, I'd encourage you to check out UNE.
Research Institution: These institutions offer significant research opportunities for faculty and students at all levels. Research is a main focus of the institution's mission and values. This is another important aspect to education at UNE.
Historically Black College and University (HBCU): These institutions were established primarily in the mid-1900s with the intention to serve students in the black community. Today, HBCUs may be public, private, community colleges, four-year colleges, or graduate institutions.
Arts Institution: These institutions offer specialized programs and degree pathways in the performing, creative, and visual arts.
Religion-Based Institution: These institutions are established and maintained under the operation of a particular religion, denomination, church, synagogue, or mosque.
Single-Sex Institution: These institutions accept either only women or men.
As you navigate through your college search, it's important to understand the differences between various institutions to make sure where you apply provides the appropriate resources to support your personal and professional goals.
If you find yourself wondering what a term means, don't hesitate to reach out. Your admissions counselor is a great resource for answering any questions you may have. Here at UNE, our goal as admissions counselors is to ensure that you are informed and confident in your understanding of the college search process. We're always here to help!
If you're wondering if UNE is the right fit for you, join us Wednesday, October 7 at 7 p.m. EDT as we kick off Discover UNE, our virtual open house series!
Post By: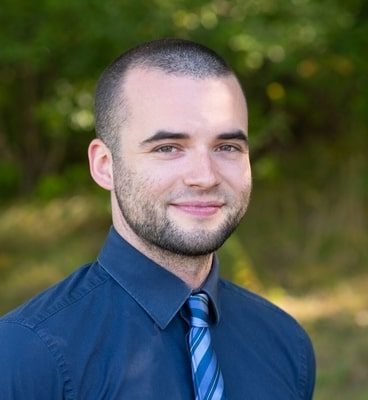 Joshua Carbonell
Admissions Counselor
As an admissions counselor at UNE with a background in Psychology and Higher Education, Joshua strives to support students' personal and professional development. Guided by three pillars to prioritize individuals, meet students where they are, and engage with empathy, Joshua values connecting with others to support their journeys to college. When he's not in the admissions office, he spends his time exploring the outdoors— from the seacoast to the mountains— and engineering music in his studio.