With about 4,500 colleges and universities in the United States, narrowing down your top choice may seem overwhelming. Let's discuss a few tips for how you can feasibly approach this challenge and find the best educational fit for you.
Match Priorities with Colleges
After you prioritize what matters most in your future college and you learn more about those colleges, you are now in a position to match institutions with your priorities. This is an essential step for finding your best fit.
As I mentioned briefly in my post about beginning your college search, here are a few resources to consider as you match your priorities to specific institutions:
By utilizing these resources, you'll be able to identify which institutions have the characteristics that matter most. This process may also lead to an unexpected discovery: finding institutions that do not match your priorities. Finding institutions that are not good fits will help narrow down your college list.
Narrow Your Options and Connect
I recommend continuing to narrow your list until you reach between five and 15 institutions. When you decide to apply, you'll be able to better direct your time and attention to your application. This will help ease stress and keep information such as application deadlines organized.
For some, this next tip may challenge you to move out of your comfort zone. However, I encourage you to make an effort to connect directly with your admissions counselor and other professional staff members at the institutions that spark your interest. You can make these connections by participating in the following opportunities offered by college admissions offices:
Participating in these events is an ideal way to make connections and to learn about the specific details of institutions where you may apply. Here at UNE, you can discover all of your opportunities to connect, both virtually and in-person, by checking out our visit page.
Learn How to Apply
Once you have narrowed down your list of institutions to those that match you best, you are then prepared to apply. Pat yourself on the back — you're one step closer to finding your dream school!
If you're ready to apply to UNE and you need an extra hand on your application, our admissions team is happy to walk you through it. Whether you're applying via the Common App, the Coalition Application or the UNE Application, our admissions counselors are here to help.
To see more about what learning is like here at UNE, while also getting a few college application tips, join us at our next Discover UNE event on Wednesday, October 28th at 7 p.m. EDT.
Post By: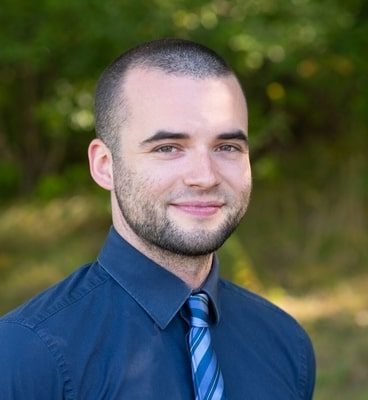 Joshua Carbonell
Admissions Counselor
As an admissions counselor at UNE with a background in Psychology and Higher Education, Joshua strives to support students' personal and professional development. Guided by three pillars to prioritize individuals, meet students where they are, and engage with empathy, Joshua values connecting with others to support their journeys to college. When he's not in the admissions office, he spends his time exploring the outdoors— from the seacoast to the mountains— and engineering music in his studio.