Whether you're finishing up your college applications or reviewing your acceptances, an important next step is to complete the Free Application for Federal Student Aid, more commonly known as the FAFSA. The FAFSA is the information the U.S. Department of Education and all U.S. colleges and universities use to determine how much financial aid you'll receive.
It's easy, quick and free! Here are a few tips to get you started:
1. Create your FSA ID.
The FSA ID allows you and your parents to electronically sign the FAFSA. The ID is made up of a username and password. You can start by creating one here. Every student and one parent will need a FSA ID. We suggest creating one ahead of time. Be sure to correctly enter the name, Social Security number and date of birth.
The FSA ID is important because you will use it throughout your college years. You'll use it every year you complete the FAFSA. You can also use the ID to view information about your federal loan requirements, debt history and loan servicers.
*Note: You must have access to a cell phone and/or email address when creating your FSA ID. A secure code is sent to a phone and/or email address that allows you to verify your identity.
2. Gather certain documents before you start your application.
It takes most people less than an hour to complete the FAFSA. To make the process easier, we suggest you have the following on hand before you begin:
Social Security numbers
Driver's license
You and your parent's 2019 W2's and tax returns
Current bank statements
Any current business information, if applicable
This is in no way a comprehensive list, but it will cut down on time you may spend on your application.
3. Avoid common mistakes.
Mistakes on your application can often lead to delays in processing your FAFSA. Some of the most common errors are:
Listing an incorrect Social Security number
Entering a nickname
Listing marital status incorrectly
Not counting yourself (the student) as a member of your household
Not selecting the 2021-2022 application
If eligible, we strongly encourage that you use the IRS Data Retrieval Tool (DRT) to reduce mistakes and to be sure that your tax information is accurate. We also encourage you to click on the "?" icon for helpful tips throughout the application.
4. Understand the verification process.
Verification is a process that the U.S. Department of Education uses to check that the data you've provided in the FAFSA is accurate. You can be selected by the U.S. Department of Education or a school.
If you've been selected, you'll be notified on your Student Aid Report (SAR). You can view and print the report once your FAFSA has been processed. At UNE, you'll also receive full notice in your financial aid award letter. We'll detail exactly what's needed to complete the verification process.
It's important to note that if you are selected for verification, we encourage you to send any additional information to us as soon as possible. Your financial aid award will be considered estimated until you complete verification.
5. Note any deadlines.
UNE does not have a deadline to submit the FAFSA. However, we suggest you complete the application as soon as you are able.
This allows you time to compare financial aid awards and ask questions. Many states have grants available to students and there may be a FAFSA submission deadline. Check your states' website for information. Similarly, many schools may have a financial aid deadline. Be sure to check the dates on their website.
6. Ask questions.
We understand that paying for college can be complex. We are here to guide you every step of the way! We encourage you to call, email or set up a virtual appointment. Our team is available to provide a personalized approach to make UNE work for you.
We can be reached via phone at 207-602-2342 or via email at sfs@une.edu. If you're an accepted student, look out for your financial aid award letters and our financial aid webinar series in January!
Post By: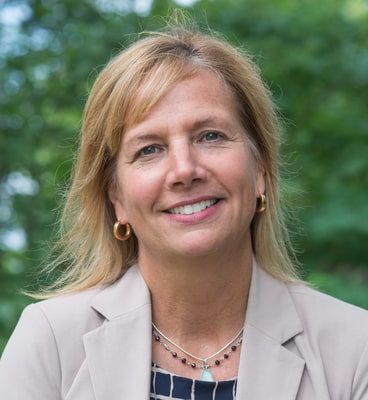 Anne Nelson
Associate Director of Tuition Planning and Student Care
Prior to joining UNE in December 2016, Anne had an extensive background in banking and sales. The part of her job she enjoys most is meeting with students and families to help them navigate the often complex process of applying for financial aid. When not at work, she enjoys spending time with her five kids and large extended family, as well as running.